Coming this April in San Diego (north county):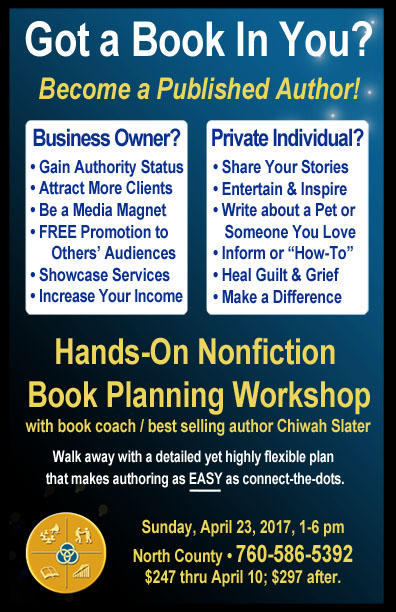 Limited Seating
Reserve Your Seat Now!
$297
ITEX members: If you wish to make ITEX Arrangements, Call Chiwah at 760-586-5392.
After completing your payment, you should be taken to a page with the workshop details and a pre-workshop assignment.
If you are not taken there, please call Chiwah Slater immediately at 760-586-5392.