Coming this April in San Diego (north county):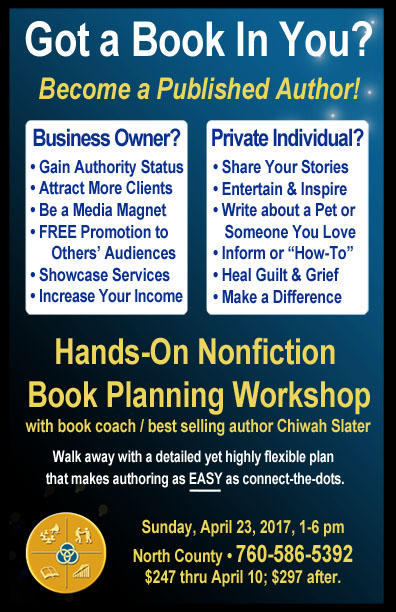 Limited Seating
Reserve Your Seat Now!
$297
ITEX members: If you wish to use ITEX,
Click the button below to be taken to Paypal.com to pay $100 cash to cover hard costs.
Then, if you haven't already done so, go to ITEX and pay the remaining $197 to Chiwah Slater, 
ITEX ID#   5914601066520.