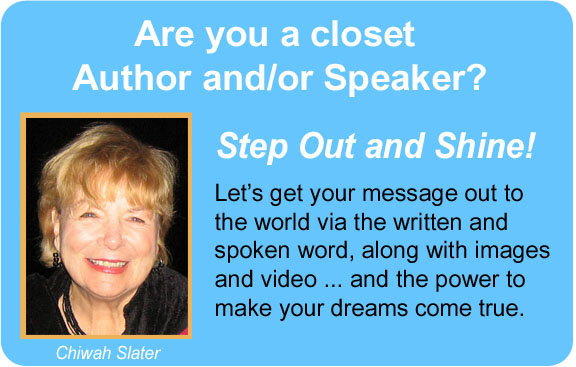 The One-Stop Author Shop
Looking forward to getting your book written and published, and then getting it out to the world to make a difference? Which of the following best suits your needs right now?
Looking to publish your book and get it out to the world? Maybe you're wondering whether self-publishing is the way to go, or whether your book could attract an independent or big-name publisher.
And—which publishing option is likely to produce more sales and higher net profits?
Finally, whichever decision you make, what do you as the author need to be prepared to do to ensure your book's success?
Are you aware of the many ways your expertise can bring in extra income, even while you're writing your book? 
Many authors have found simple, enjoyable ways to get paid to write or speak that won't sap your energy or force you to give up your precious writing time.
As an added benefit, you can use the feedback from your paid writing and/or speaking to improve your book!
More coming soon on this topic!