Every business needs the power of leverage!
I nearly killed myself learning that.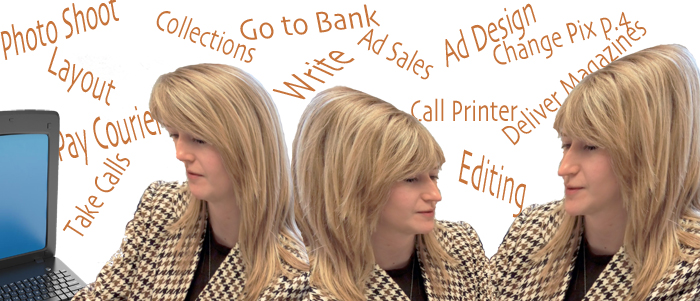 You see, I used to try to do everything myself. I was a one-woman team, so busy you'd have thought I was triplets. I ghostwrote books, edited books, coached authors through the writing process, formatted text and illustrations, secured copyrights, designed covers—everything it takes to get a book ready for press.
Along the way, I published a magazine all by my lonesome, for four years yet! Doing all the ad sales, the printer negotiations, the interviewing, the writing, the formatting, the bookkeeping, the publicity campaigns, and most of the photography myself.
And you know what? Though being a publisher had great perks, there were times when it was just plain hard!
I was living in overwhelm.
Have you ever thought, Geez, there has to be a limit!
Until one day I simply couldn't make myself get out of bed to confront another day of it. I finally had to give it up. 
Are you like I was, trying to do it all yourself? If so, I'm sure you've realized, as I finally did, that doing everything yourself means not accomplishing nearly as much as you'd like. Think of how many more people you could serve if you had a team behind you! (Not to mention the positive impact that would have on your bank account.)
So … what was the answer?  The day I let my magazine go marked my entry into the world of leverage. (It's my favorite word these days.) I finally saw that I needed to leverage my success by standing (metaphorically speaking) on the shoulders of others.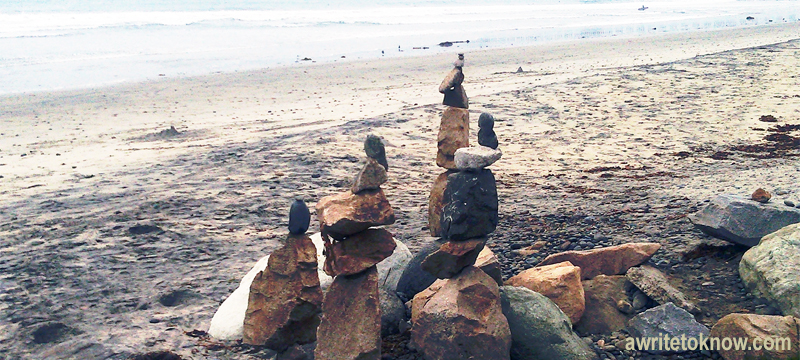 It turned my life around
That's when I started building the 'A Write To Know' Team.
It was perhaps the best business decision I've ever made. I am continually struck by the incredible quality of the professionals who say yes, they want to work with us—top-shelf writers, editors, graphic artists, book designers, social media masters, video and podcast experts, marketing strategists.
Some, I have to admit, may be better writers, better editors, better design artists, better strategists or better marketers than I, and I applaud them for their skill. For their commitment to excellence. For their willingness to forsake all else when the situation demands it, and get the work done on schedule! (This is no overseas team. We're all native English speakers, dedicated to producing the kind of quality you can be proud of.)
Now, I rest easy. Sure, I still do a lot of the work myself, because I love it. But I only do as much as I want to. These days, I have a life beyond my business. And I have to say, that feels good!
So … what does this mean for YOU?
It's been said before—the days of the lone wolf are over. Having a team can do for you what it's done for me—set you up to get more done and help more people, freeing you up to focus on the things you're best at—which in most cases will also be the things that make you happiest.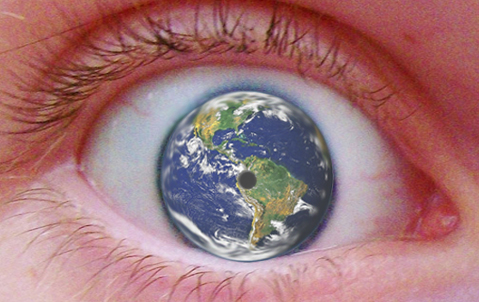 There's more to business than meets the eye
But no team can do that for you until you're clear on what your business is all about and who your prospective clients or customers are. To move forward with laser focus, you also need to know what you want your business to achieve for them, for yourself and for your staff, and—in the larger picture—for the community and the world. (We are constantly amazed at how many businesses struggle year after year because their owners have never seriously addressed these issues.)
This is where we come in. Writing a book (or having us write one for you) uncovers any lack of clarity you might have on those points and forces you to zero in on your mission and vision for your company. And the wide range of our other services positions you to move your business forward as never before. 
On this site and in our workshops and podcasts, you will learn about the four systems for getting your message out to the world: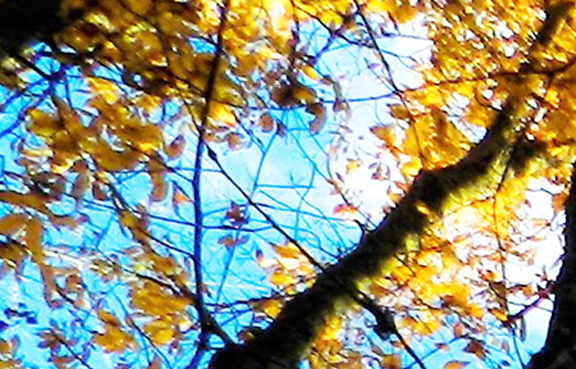 Breathe easy … you are not alone!
You can rest easy—this is not one of those sites where you learn a few things and then are left to implement everything on your own. You can do it that way if you wish, but you'll get much further in a shorter amount of time leveraging the power of teamwork.
Make our team YOUR team
The best part is, you don't even have to build and train your own team! Why not do it the easy way? Make our team your team.
That's what we're here for—to serve you with top-quality done-for-you communication systems (think: book, email campaigns, video and podcast marketing, press releases, and more) created specifically to solidify your brand and boost your company to the top of your industry.

What are your next steps?
Read our Blog posts, and come back often so you don't miss any updates.

Check out the Resources tab at the top of the site to find the services you need.

CALL US at 1-442-615-0399 or EMAIL US at AWriteToKnow@gmail.com to discuss your best strategies for moving your business from where it is now … to where you want it to be!
To your leveraged success,
Chiwah Carol Slater and the 'A Write To Know' Team