Business Owners and Entrepreneurs, Take Note —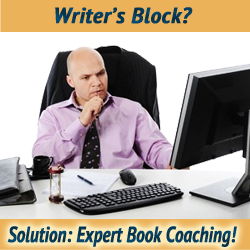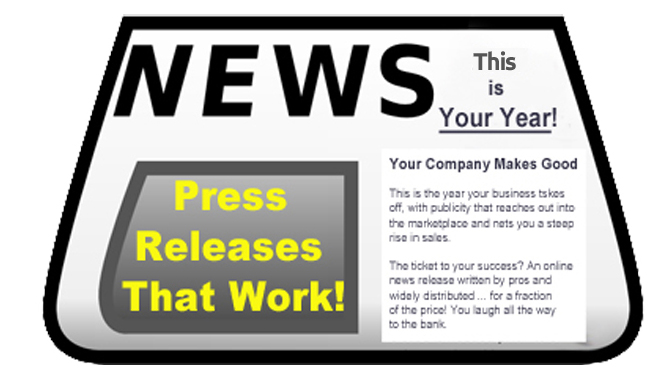 Why do you need online Press Releases?
An online news release is one of the easiest, cheapest, most powerful ways to increase traffic to your website. All you do is give us your info. We write you search-engine-optimized press releases and submit them to top news release sites to:
Attract the right audience to your site
Generate high-ranking backlinks for increased "Google Juice"
Get you better search engine ranking
Bring you traffic that converts, not lookie-loos
How are press releases crucial to your publicity campaign?
Immediate and Long-Term Visibility to Your Target Audience: People who want what you offer want it right now! Online, "right now" is more immediate than ever. So . . . when we distribute your press release to the top news release sites, other hungry news sites and search engines grab it and get it out to relevant audiences within minutes. And your story often stays in their archives, too, where it works for you over the long term as well.
The Magic of Solid, Optimized Content: Our news release are written according to proven formulas that pull readers in and inspire them to click your links. On top of that, we use just the right keywords to generate a flurry of responses from people who have set Google Alerts that bring your content right into their in-box!
We Make Your Announcement Go Viral: Once we distribute your keyword-optimized press release, major news sites and search engines like Google news and Yahoo! News pick it up and pass it on, complete with your keywords and links. Other news sites do the same. The result? Visitors to your site from news sites you've never even heard of, reading your content, clicking your links, buying your products or services. Becoming loyal customers.
When should you use a Press Release? To announce . . .
A business startup, expansion, or renovation
A promotion or new hire, partnership, joint venture, strategy, or important client
A new or improved product, or service
Award winners, a contest, results of surveys or research, etc.
A new book, website, contest, sale, special promotion, etc. • A talk, seminar, workshop, etc.
A business anniversary or meeting a goal
Providing a community service, sponsoring a charity, offering a scholarship, etc.
And more! As a business, everything you do is a newsworthy event. Don't miss another opportunity to make a splash!
We are a results-driven team of writers and marketers with a proven track record. You won't find a better bargain anywhere!

Email us at awritetoknow@gmail.com or Call us at  1-442-615-0399  to discuss your project.