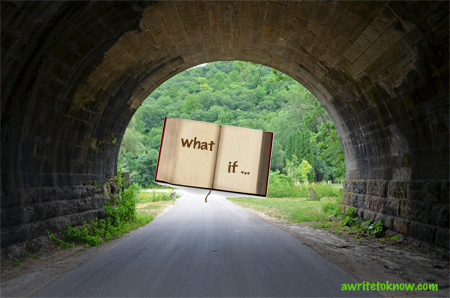 Looking for the Right Editor for Your Book?
You need an experienced professional who will honor your style, your voice, your expertise.
This page will give you a solid understanding of the considerations involved in choosing your editor.
Maybe you've spent a long time writing your book—poured yourself into it, body and soul. Or … maybe you wrote it in a single inspired month. Either way, once it's done—or almost done—it's time to explore options for getting it professionally edited.
Note that key word: "professionally edited." A lot of people who have never edited a book think that teaching English, majoring in English in college, or having done well in that subject in school qualifies them as book editors. Not so! Academic qualifications are not nearly enough. You need an editor with real experience, not one who's learning the ropes in the profession.
(In case you're wondering whether you really need an editor, ask yourself this: Can you imagine any author bypassing the editing stage at Harcourt, Harper Collins, or Random House? Of course not. Even top-notch writing requires editing, though of course it is true that the better the writing, the less editing required.)
Whether you plan to seek out a traditional publisher or publish an Indie author (also known as self-publishing), you need an editor.
Why get an editor if you're seeking a traditional publisher? Because agents and publishers are the toughest audience you'll ever face. While it used to be the case that publishers could afford to pay editors, today nearly all are limiting acceptance to authors whose book is ready to publish.
Since your editor will have a marked impact on the end quality of your book, you don't want to select yours in a vacuum. You need a professional editor who:
Enjoys and has experience editing books in your genre

Has the time to focus on your project

Comes recommended by other authors of quality books

Charges rates you can live with

Offers a sample edit
Let's explore some of those items a little. 
1. Seek out an editor who enjoys and has experience working with your topic. First of all, your book is either fiction or nonfiction. If nonfiction, is it how-to, a biography, a business book, a textbook, a self-help book, a memoir, or another genre? If fiction, is it a whodunnit, a romance, fantasy, horror, a thriller, a suspense novel, a crime story, a Western, a young adult story, or inspirational? You owe it to yourself to search out an editor who is enthusiastic about your topic. Our team offers you skilled and enthusiastic editors in nearly every genre.
2. Ask whether an editor has room in his or her schedule to take on your project.  If you are in a hurry, be sure you make that clear. A sample edit goes a long way toward predicting how long the edit will take, but the time frame can differ from editor to editor and depending on how much revision you ask your editor to do. (You are entitled to one complimentary revision containing any number of changes you want us to make.)
3. Read what other authors have to say about an editor. The testimonials under our "Success Stories" tab will help you zero in on things to pay attention to. 
4. Know your budget. Plan to have funds to cover the editing costs as the work proceeds.
Our editors work for different rates, depending on their level of experience. Still, we are sympathetic to your needs, so you will find that even our top editors' rates are highly competitive with others of their quality and experience.
Keep in mind these two things: 1) Price should not be the primary basis on which you select an editor; and 2) You pay for editing here in installments. So if you set a longer time frame for completion of your edits, you will have longer to pay for them.
5. Get a sample edit. While it is highly instructive to hear or read what other authors say about an editor, a sample edit is the best way to find out what your experience with any given editor is likely to be like. Our editors are happy to provide a short sample edit.
This gives you several major advantages: First, you have the opportunity to see what kinds of changes the editor would make to your work. Second, it helps the editor predict how many hours the project is likely to take.Third, it makes it possible for us to give you a reliable estimate of what the edit will cost you.
And finally, the sample turnaround time gives you an experience of the editor's commitment to timeliness. Our editors are busy meeting commitments to other authors. Two or three business days to do your sample edit is reasonable; more would suggest that an editor's calendar is too full and that you should check out another.
Never hesitate to ask for a sample edit from a different editor if you are not pleased with a result.
Finally, it's just a fact of life that editing can be tough on the writer. Having your writing critiqued tends to push emotional buttons. Do your best to step back and open your mind to the assistance being offered to you. 
You don't want an editor who just rubber-stamps whatever you've written—you want one who makes all the necessary changes while making sure that your ideas, your style, and your voice prevail throughout the work.
When you get an edit back, sit with it for a couple of days and let it sink in. If you will look to understand how the editor is trying to improve on your work, and at the same time remember that you are responsible for making sure that your intended meaning gets communicated, we can guarantee you a positive editing experience.
CALL 1-442-615-0399 today
for a free 15-minute non-sales consultation
with an editor about your book.