Let some of our former clients tell you about their experiences with us: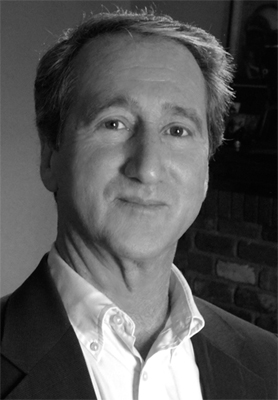 "Chiwah Carol Slater ghost-wrote and edited my first novel, No Nude Swimming. She encouraged me to enter it in contests. It became a finalist in Dan Poynter's Global eBook Awards in June, 2012.
"I came to Chiwah by a referral from a friend. Prior experience had left me with unfulfilled representation and unsatisfactory performance, and I was cautious about entering into an agreement for writing/editing services. With Chiwah I received all that I bargained for, and more.
"Chiwah's knowledge base, skill set, and professional experience are nothing less than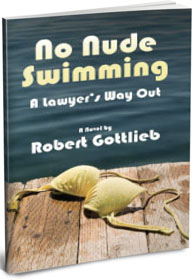 extraordinary, head and shoulders above the others'. Chiwah kept the story in my voice and style while adding her own ideas consistent with my story.
"What underlies Chiwah's skills is perhaps even more important than her talent: her integrity, motivation, capacity, understanding, and knowledge. Chiwah is always forward-thinking in an empathic manner, knowing what I would want and how I would want the characters and scenes to play themselves out in the story, chapter by chapter. She added perspective in critical parts that I had not considered.
"Chiwah also brought me an understanding of Internet marketing and sales I was not aware of when first retaining her services for writing and editing.
"Chiwah's expertise comes with a positive can-do state of mind toward accomplishment.  I surely received much more than I anticipated or paid for."  — Robert H. Gottlieb, Attorney, Menifee, CA
* * *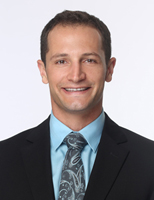 "I needed editing done on a real estate book and was delighted with the service and results I got from Matt at A Write To Know. I interviewed other editors, even ones with real estate background, but boy am I happy I went with Matt! He is very good at what he does, and he kept the substance and character of my manuscript intact while making sure to address all grammatical, flow and readability issues. I am very happy with the end product and would recommend Matt to anyone  looking for a great editor with an excellent eye." — Mike Wolf, Realtor, San Diego, Author, The First Time Home Investor Book
* * *
 * * *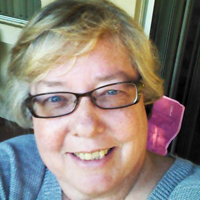 "I love the cover Chiwah designed for my book, and Mary's editing was just what I needed.  I had gone over and over the content and checked for grammar, punctuation and spelling before giving it to her.  W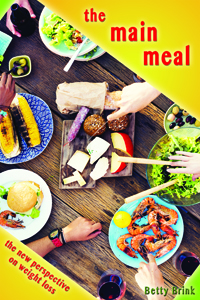 hat Mary did was put the polish on it.  Where my writing is sometimes formal and other times casual, she found a way to keep the "voice" of my writing consistent throughout the book.  She made suggestions as to how I could more clearly communicate my concepts as well.  I couldn't be happier with the end result!" — Betty Brink, San Diego, Author, The Main Meal
* * *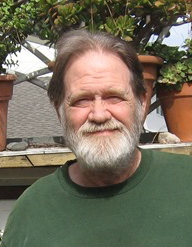 "For twenty years I kept correspondence and writings, and on many occasions tried to put them into book form. Chiwah's team was able to take the volumes of writings and boil them down to a richer essence. We would meet weekly and I would fight to keep every word exactly as it was, while they read to me what it could be. I admire their patience, for when I let time pass and went back through the material to put in pictures and chapter titles I realized what a tremendous job they had done.
"I reviewed and worked with their distillation of my material until it was time for a second round of editing. Chiwah's team was my clear choice. Again she led the process, showing me the magic I could perform with word selection and sentence structure.
"We discussed my resistance to help me come to peace with my ego and what was best for my book. My thoughts and ideas were important to me, and yet I needed that special someone with a balance of interest and distance to bring my brainchild to maturity and help me let it go into the world on its own.
"When you hire writers or editors, you are entering into a relationship that will alter and improve that which you care deeply about. Chiwah's team was the perfect mix of gentle strength to guide me through my process." — T.C. Townsend, Oceanside, CA, Author, Imagine … The Rock 'N' Roll Party In Coalition with The Worldwide Fair Play for Frogs Committee
* * *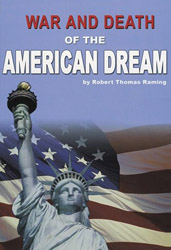 "I worked with Chiwah as editor on my historical nonfiction book, War and Death of the American Dream. She has an outstanding grasp of the English language, and her subtle insights into the effects of sentence structure were invaluable.
"This was a difficult project because the subject matter involved historical truths which most Americans know nothing about, and Chiwah handled the information in a professional manner. There were times when we disagreed on how best to express the powerful ideas in the manuscript, but these situations were always resolved in a way that supported my work and served to further the cause of truth for Americans.
"War and Death of the American Dream would be a different book if Chiwah had not applied her considerable skills so well." — Robert Thomas Raming, Oceanside, CA, Author, War and Death of the American Dream
* * *

"I found Chiwah and her team most capable editors for my two children's books, The Adventures of Neanderthal Ned and Megan's Big Birthday. Their vast experience with writing brings a wide variety of knowledge that promotes the writing to a higher level of clarity. They have a knack for making words flow that makes even complex paragraphs easy to understand. I highly recommend their services to any author." — Doug Drago, Vista, CA, Author, The Adventures of Neanderthal Ned, Megan's Big Dream
* * *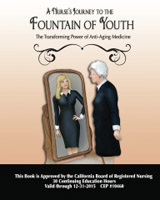 I am an RN educator and developer of health education courses for the lay public and for health care providers nationwide, including nurses and physicians. I have utilized the services of Ms. Slater on multiple occasions for editing and revisions. She demonstrated tremendous attention to detail, double checking facts and figures. Her performance in all areas is excellent. I plan to utilize her services on future projects and highly recommend her. — P. Holly, R.N., M.S.N., Author, A Nurse's Journey to the Fountain of Youth
* * *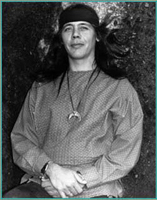 "Thank you so much, Chiwah, for the care you put into editing my nonfiction book, 7 Fires, and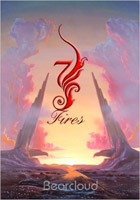 for helping me avoid some wrong turns in publishing. I do believe your involvement was synchronistic and rather serendipitous. The book has come out beautifully.  Everyone likes it. Because you also have some understanding and admiration towards Native American people, your editing was extraordinarily good." — Rod Bearcloud Berry, Sedona, AZ, Author, 7 Fires
* * *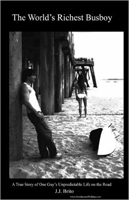 Chiwah did an awesome job editing and formatting my book, The World's Richest Busboy. She was not only pleasant to work with but she stuck with me until the absolute end. No matter how many times I was finally "finished" with my book she kept making my "last" change right up until the moment the ink hit the pages. She was always avalible with good advice and it feels good to know I've got a professional I trust for future projects. I would highly recommend Chiwah and AWriteToKnow.com to anyone seeking dependability and professionalism. Thanks again, Chiwah!" — J.J. Brito,  Author, The World's Richest Busboy
* * *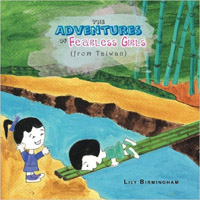 "Thank you very much for your quick response and a great job on my children's book." — Lily Birmingham, San Diego, Author, The Adventures of Fearless Girls
* * *
"My book is now available in 3 libraries at my university. I could not have done this without Matt at AWriteToKnow.com. I never thought a professional editor could help so much . . . it felt like working with a friend. Thank you, Matt, for your immaculate job and helpful suggestions." — Ayda M., UCSD, Author
* * *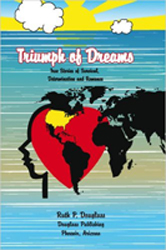 "Many thanks to Chiwah Carol Slater for her professional help in writing my novel, Triumph of Dreams. She edited the English edition and laid the book out in both English and Spanish. She has tremendous creativity and a great talent for layout, design and promotional writing. She is reliable and goes one step ahead in the writing process with extremely valuable knowledge and perception."  — Ruth P. Douglass, Phoenix, AZ, Author, Triumph of Dreams, Triunfo de Sueños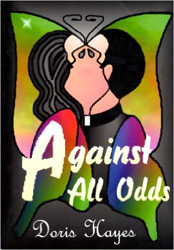 "I am so fortunate to have had Chiwah and her team as editors of my book, Against All Odds. I highly recommend their work. They did an excellent job of editing and putting my book together. Their work made my book interesting and easy to read. Thanks to them, it is a good seller." — Doris Hayes, San Diego, CA, Author, Against All Odds
"Chiwah took what I'd written and massaged it and turned it into a Vietnam War memoir that makes me look like a great writer." — Malcolm Scott Miller, San Diego, CA, Author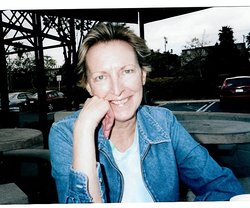 "I thank my editor, Chiwah Carol Slater, who so beautifully reshaped my inspirational message into eloquent prose. Chiwah rocks!" — Rise' Harrington, San Diego, CA, Author, Soul Freedom